CONSULTANCY & SERVICES
We provide a wide range of consultancy services, with tools and transversal skills that allow us to support our clients in all possible areas of operational intervention. 
We focus on identified needs, developing new ideas, designing effective strategies and proposing high-profile solutions.
We offer experience and expertise, deploying a deep knowledge and understanding of our clients' specific sectors and problems: specialized resources with advanced working methods, flexibility to adapt to changing clients' needs, new ideas, approaches and innovative solutions adapted to the clients' organisations.
PROCESS, SUPPLY CHAIN & LOGISTIC
We make internal processes effective: administration, purchasing, sales, HR management, cost accounting, production control, supply chain, logistics management.
Supply Chain management certainly plays a major role: the difference between an efficient Supply Chain and a poorly managed one translates into the success or failure of the entire company. For this reason our technicians have a strong specialisation in this application area.
Efficiency improvements are and must be part of a transversal approach that brings to the success of other departments and processes, including, for example, order delivery times, or financial flows, which must be within precise parameters.
BUSINESS INTELLIGENCE & ANALYTICS
We develop structured databases, data analysis, customised dashboards and reporting.
BI (Business Intelligence) allows business data to be analysed and presented in intuitive visualisations such as reports, dashboards, charts and diagrams. 
This information can be analysed to gain insights into the actual performances of partner companies, to which we always provide constant support for the best systems for collecting, processing and presenting information.
IT ARCHITECTURE & CYBERSECURITY
We manage and optimize IT infrastructure, network and data security.
Technology infrastructures are a priority for companies. They are subject to continuous innovation, such as cloud computing or software-defined paradigms, which bring significant benefits. 
Increasing the value of technology infrastructures allows for careful and comprehensive design of internal operating models. That is why our consultants specialize in the management and design of IT architectures.
We also offer direct assistance in the area of cybersecurity, drawing on our extensive knowledge and experience in risk management, compliance and technology.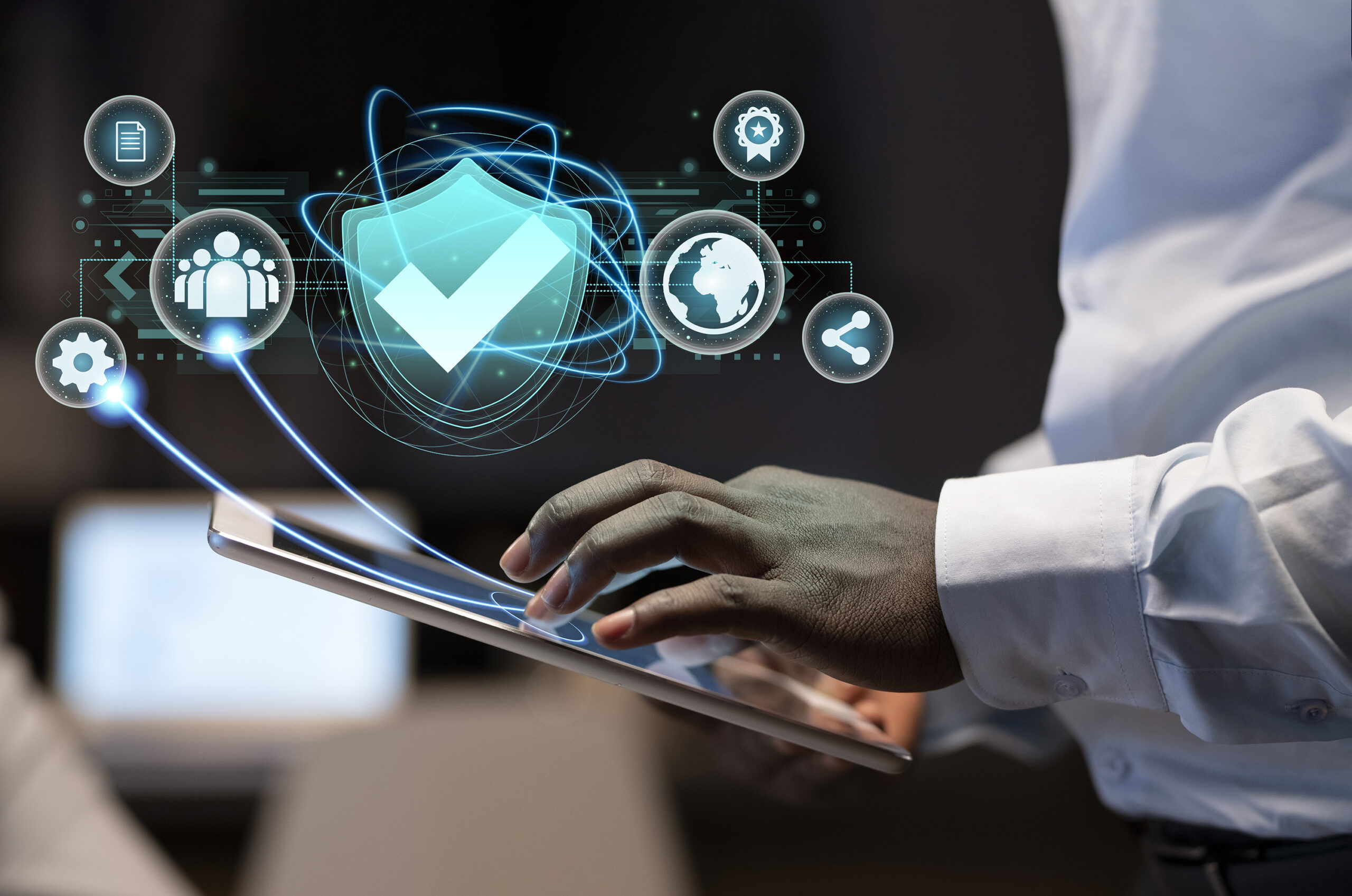 MARKETING SALES & COMMUNICATION
We provide communication and strategic marketing services for ICT companies.
We look at clients' needs, adopting certified technologies and a strategic approach, oriented towards generating and measuring results.
We help clients achieve their business objectives through marketing activities, from promotion to communication and sales, promoting structured planning of activities and resources, oriented towards utilising all the possibilities offered by the marketing mix.
INTERNATIONAL DEVELOPMENT SUPPORT & COMPANIES REPRESENTATION
Our core services include strategic market research, tailored market entry strategies, and direct representation in Europe and the Middle East.
Our expertise enables us to guide our clients through the specific regulatory, cultural, and commercial complexities of each market.
Our personalized approach to international development includes close collaboration with clients to create customized solutions, ranging from establishing local partnerships to navigating legal frameworks and optimizing distribution channels.
Our strength lies in our commitment to building long-term relationships, going beyond the traditional consultancy model by actively representing our partners in the region, thus enabling companies to establish a strong presence, connect with their audience, and build lasting relationships with local stakeholders.
BLOCKCHAIN
We provide consultants specialized in the implementation and integration of blockchain technology within business processes and functions, moving the company into Web 3.0.
Blockchain is undoubtedly one of the biggest technological revolutions of the last decades: taking an interest in this technology now means gaining a competitive advantage in the future. 
Our task is to help our customers to make this technological revolution land in their organizations and in their business in a simple way, contextualizing it in the best way with respect to the needs and opportunities encountered.